Jun 21, 2020 07:57 PM Central
Dana Brigman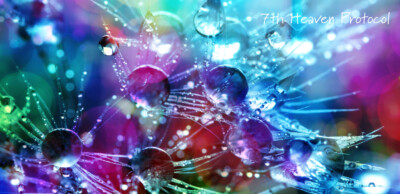 7th Heaven Protocol Essential Oils
Spiritual Awakening with Essential Oils
Gary Young created the 7th Heaven Collection of Essential oils. At one time, it was sold as a kit. No longer available in that kit, you can still purchase each of the essential oils blends you need for this amazing collection.
The collection has a suggested protocol of usage to help us when we experience difficult periods of confusion, uncertainty, and insecurity about our spiritual direction. There are many television programs, books, and people quite willing to tell us how we should think and act. Such an avalanche of information pulls us in conflicting, unproductive directions and exposes us to anxiety, confusion, and misadventure.Our spirituality is the most priceless and intimate feeling we possess; and we must guard it to find peace, balance, and understanding. These beautiful formulas have been used to generate great joy and set us on the path to a new world of meaningful experiences.
The collection contains seven blends: Awaken, Dream Catcher, Gathering, Humility, Inspiration, Sacred Mountain, and White Angelica.
They contain oils that have been used and recognized for many years to balance the pineal and pituitary glands, helping us attain a higher spiritual frequency.
This collection pairs well with the emotional blends in the Feelings Kit.
How To:
Sacred Mountain in the diffuser
Inspiration on the crown
Gathering on the face or temple
Awaken on the center of the forehead
Humility on temple or behind the ears
White Angelica on palm and sweep down from top of head, to neck, shoulders then down your chest and go all the way to your feet
Dream Catcher on your pillow
It is suggested that his protocol be followed daily for 30 days.