Jun 19, 2020 01:07 PM Central
Dana Brigman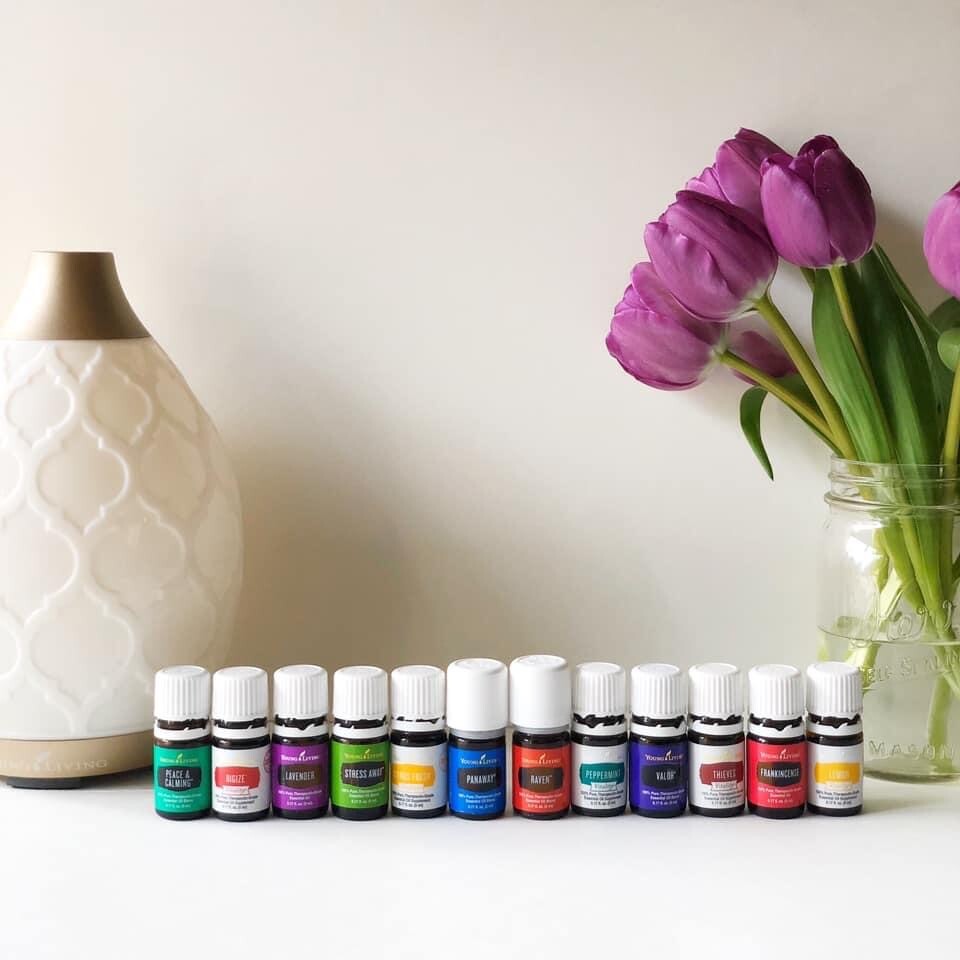 Diffusing Tips
Young Living diffusers are multi-functional; humidifier, air purifier, atomizer, and aromatherapy diffuser
Cold air diffusing does not damage the properties of the essential oil molecules
Inhaling essential oils is the avenue to the brain. Essential oils can actually pass the blood brain barrier, and they reach the limbic system of our brains where our memories and emotions are housed!
Essential oil molecules suspend in the air and allow us to experience aromatic benefits
Cleaning your diffuser Fill the reservoir of your diffuser with distilled white vinegar, let sit for about 20 minutes, wipe clean inside and outside with a clean towel, rinse thoroughly (this is not something I do often….only every other month or so, but don't necessarily follow my lead.)
Start "low and slow" When you first start using essential oils, you should begin with just a few drops of oil. You can always add more if you feel you need it. I also recommend only diffusing for short periods of time. We diffuse all day every day in our home, but we didn't always. I generally use about 5 drops of essential oil in my diffuser. You can add more, but 5 drops will give you the therapeutic benefits you're looking for without wasting.
Some people feel a little more sensitive to oils at the start than others -- but it's often just a releasing some of the toxins your body has been holding on too.
I use to claim I had a sensitivity to fragrance. It turns out I have a sensitivity to synthetic fragrance. Young Living Essential Oils have helped me so much with how I feel, no more fragrance reactions - unless I bump into a synthetic fragrance at someone else's house or store.
Are you worried about diffusing in a home with your
Essential Oils For Dogs
? Your
Essential Oils For Your Cat
? I'm happy to
chat with you 1:1
to give you a little peace of mind. But know that many people use Young Living Essential oils in their homes, vet clinics, offices, and kennel facilities -- every day. I'll teach a little more about it in other blogs or training content -- but don't worry!
Did you know that if you diffuse essential oils in a typical living room, using a full diffuser of about 200ml of water and 10 drops of oil (that's 1/2ml) -- you're diffusing only 5 parts per million (ppm) into the space. Give your pets a way to leave the room, rotate your oil choices regularly!
Here are a handful of few easy recipes. It's also fun to play around and create your own! Oils from The Premiusm Starter Kit -- You and your dog can share!
Makes Me Happy
4-5 drops Frankincense OR
4 drops Lavender & 4 drops Frankincense OR
5-6 drops Lemon
4 drops Stress Away & 4 drops of Lavender
Spring Blend
2 drops lavender, 2 drops lemon & 2 drops peppermint
Sweet Dreams
5 drops lavender
4 drops frankincense
Combine lavender and frank for a heavenly, calming aroma
Clean Air
6-7 drops Thieves around the clock! OR
3 drops Thieves & 3 drops Citrus Fresh OR
3 drops Thieves & 3 drops Lemon OR
Soothing Aroma
5-6 drops Raven OR
4 drops RC & 2 drops Peppermint
Stinky House
5-6 drops Citrus Fresh OR
5-6 drops Lemon OR
Combine! 4 drops Citrus Fresh & 2 drops Lemon
Uplift
6 drops Stress Away & 2 drops Peppermint
Unwind
5-6 drops Stress Away OR
5-6 drops Lavender OR
Combine 4 drops Stress Away & 2 drops Lavender
Wake-Up Call
5-6 drops Lemon OR
4-5 drops Peppermint OR
Combine 5 drops Lemon & 2 drops Peppermint